We have recently awarded our Windermere Foundation Scholarship to two incredible graduates from Bainbridge High School's Class of 2020. There were many talented applicants and it was difficult to choose only two recipients. However, the two students we selected are remarkable individuals. Congratulations to Shea Dephinedae and Libby Clements Hall! Read on to find out more about our scholarship and these well-deserving recipients.
The Scholarship & Our History
Every year, Windermere Bainbridge offers two to three scholarships to invest in Bainbridge Island's youth. We award the Windermere Foundation scholarships to students based on a variety of their community service involvement and scholastic achievements.
Community service is our primary focus since we pride ourselves on our own community involvement. You will often find our agents and staff volunteering and supporting local organizations. Giving back is a big part of who we are. For the past 15 years, a portion of every agent's commission has been donated to the Windermere Foundation of Bainbridge Island. All agents participate, and with this common purpose, we collectively show how much our community means to us.
We're also proud to be part of the broader Windermere Foundation. It impacts communities across 10 states and has raised over $41 million for programs that provide shelter, food, children's programs, and more.
Scholarship Winner Shea Dephinedae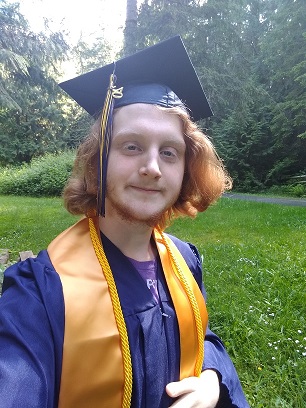 Shea was an active member of cheer throughout high school and participated in basketball, arts, and community service activities. Also, Shea enjoys cartooning, sculpting, and writing poetry.
When describing community service experiences, Shea said one particular moment that stood out was when they helped senior citizens with technology. "[We] visited a nursing home and helped them to use their phones and tablets. It was always so pleasant to see such kind-hearted people be able to use their phones more effectively and communicate with their families easier."
A highly active student, Shea was also a member of the National Honors Society for all four years. Additionally, Shea worked for Bainbridge Gardens and still managed to maintain a high GPA.
Now that Shea has graduated, he plans to attend the University of Washington and major in Sculpting. After receiving the Windermere Foundation scholarship, Shea said, "I would just like to say thank you. Windermere's incredibly generous scholarship was such an amazing and exciting surprise during a rough time. I know this money will greatly benefit me and I hope to one day give back to my community just as you all have."
Scholarship Winner Elizabeth "Libby" Clements Hall
Throughout high school, Libby was an active member of band and theater, participating in Les Miserables, Radium Girls, Glee voice, and dance. A performing arts enthusiast, Libby has been doing theater since she was three.
Regarding community service, Libby was an assistant in ILC, a special education classroom at Bainbridge High School. Libby said that experience was the highlight of senior year.
A very active student, Libby also volunteered as a BPA main stage volunteer, Island Theater volunteer, NAACP member, and a Bainbridge Pride Volunteer. Libby also maintained a high GPA and received awards and recognition: the Silver Presidential Service Award and honors in theater. Additionally, Libby lettered in band, theater, and winter guard and was an officer of the International Thespian Society.
Libby plans to attend Seattle University, majoring in History, English, and Interdisciplinary Arts with a focus on Music and Theater. "I plan to get a master's degree in education and become a special education teacher." Libby was excited to receive our scholarship and said, "Thank you for this awesome opportunity!"
Here at Windermere, we strive to make a difference, big and small and it's an honor to support Shea and Libby through the Windermere Foundation scholarship. Please join us in wishing them the very best! We know they will make our community very proud.