We're excited to highlight our new Broker, Ashley Mathews. Highly involved in our community, Ashley is passionate about helping people. She has a background in marketing and a range of industry experiences. Read on to find out more!
What unique professional skills do you possess that enhance your abilities as a realtor?
I started working at my mom's travel agency at around 12 years old, which taught me organization in a transactional industry. After stints as a realtor in the fast-paced New York City market, I moved on to the marketing side of the business. I am a marketer at heart and bring the combination of my marketing expertise to my transactional knowledge of real estate, which benefits my clients.
What drew you to real estate?
Real estate has been the backdrop to my life for as long as I can remember. I love the ever-changing landscape, market conditions, and being able to impact someone's life in such a monumental way.
How long have you lived here and what brought you here?
I have lived on Bainbridge Island for 12 years. I moved here from New York City after meeting a man from Bainbridge Island. He is now my husband of ten years.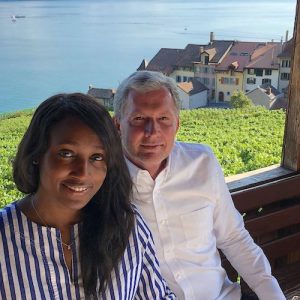 What personality traits do you think are important in this profession?
I think it's important to be a good listener, have the ability to roll with the punches, have a good sense of humor, and possess dedication and integrity.
What area do you serve and what do you love about it?
I serve Bainbridge Island and have a great deal of first-hand knowledge of Bainbridge's unique neighborhoods, having lived in downtown Winslow, Fletcher Bay, the Sand Spit, and Pleasant Beach. I love its beauty and the fact that it can be whatever one desires. Sometimes I enjoy its quiet serenity. Other times, I want to enjoy one of our award-winning restaurants. There is something here for everyone.
What made you decide to work with Windermere?
My passion for service has always made me a fan of the Windermere Foundation and its work. The Windermere Brokers on Bainbridge Island have such a great reputation and I wanted to be on their team. Blue is also my favorite color.
How are you involved in the community?
I serve as a board member for the Bainbridge Island Museum of Art, and I serve as Planning Commissioner for the City of Bainbridge Island. Additionally, I serve as the Chair of the Board Development Committee for Treehouse For Kids and sit on its Board of Directors Executive Committee. For over a decade, I've been involved in Bainbridge Island's vibrant equestrian community and am a member of the Bainbridge Island Saddle Club. I love the arts and have performed with the Bainbridge Chorale and on the Bainbridge Performing Arts stage in "Chicago" and "Cats". I am also a lifetime member of the NAACP.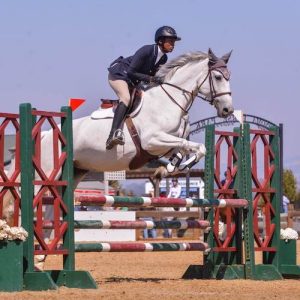 Is there anything else you'd like to share with us?
I have a 19-year-old daughter who inspires me every day as she navigates our new normal as a college freshman, as well as a beautiful and not so smart Doberman named Grace and a beautiful and very smart horse named Nektonia. I love to meet new Islanders so if you see me come say hi. Human connection is so important these days.
We're so glad that Ashley Mathews has joined us. We know her local expertise and her integrity make her an excellent choice for buyers and sellers. You can connect with her on Facebook or through her website.