Windermere Bainbridge Island studies market data each quarter to evaluate trends and stats in order to convey a valuable review to our clients and community. Windermere Real Estate's Chief Economist Matthew Gardner also contributes his broad, expert analysis of the Western Washington market, which we share below to illustrate a complete picture and forecast.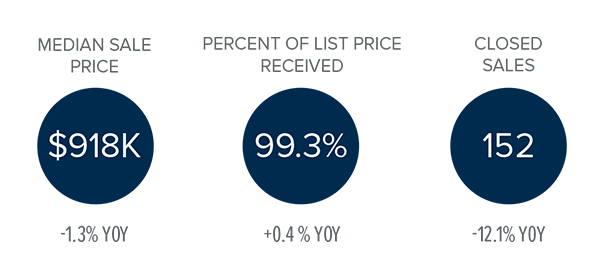 Despite the challenges of Covid-19, the Bainbridge Island real estate market continues to press on. June 2020 saw a dramatic rise in the number of pending sales from the same month last year. Mortgage rates remain historically low and multiple offers are once again commonplace, indicating our spring market may have been delayed but is now taking hold. For these reasons, our forecast speedometer continues to show a solid seller's market.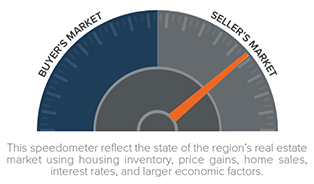 Western Washington Review and Forecast
The following is a summary of The Western Washington Gardner Report provided by Windermere Real Estate's Chief Economist, Matthew Gardner. He analyzes and interprets economic data and its impact on both local and national levels. Matthew has over 30 years of professional experience both in the U.S. and the U.K.
WESTERN WASHINGTON HOME SALES
Total Sales: 22.2% drop from Q2/2019, but 30.6% rise from Q1/2020
Homes for Sale: 37% fewer than Q2/2019, but up 32% from Q1/2020
Pending Sales: up 35.7% from Q1/2020
WESTERN WASHINGTON HOME PRICES
Average: $559,194 (up 3.5% from Q2/2019, up 6.6% from Q1/2020, suggesting that any concern regarding negative impacts to home values as a function of COVID-19 may be overblown.)
What to watch for: Significant price growth in less urbanized areas going forward may be an indication that COVID-19 is affecting where buyers are choosing to live.
DAYS ON MARKET, WESTERN WASHINGTON
Average: 40 days (matching Q2/2019, 14 fewer days than Q1/2020)
Conclusions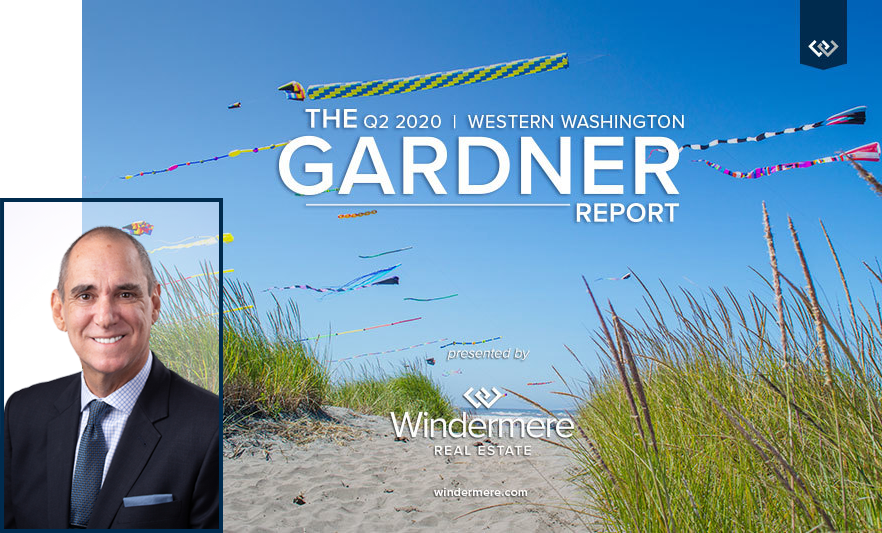 What a difference a quarter makes! Demand has re-appeared remarkably quickly and interest rates remain historically low. It certainly remains a seller's market and I don't expect this to change in the foreseeable future.