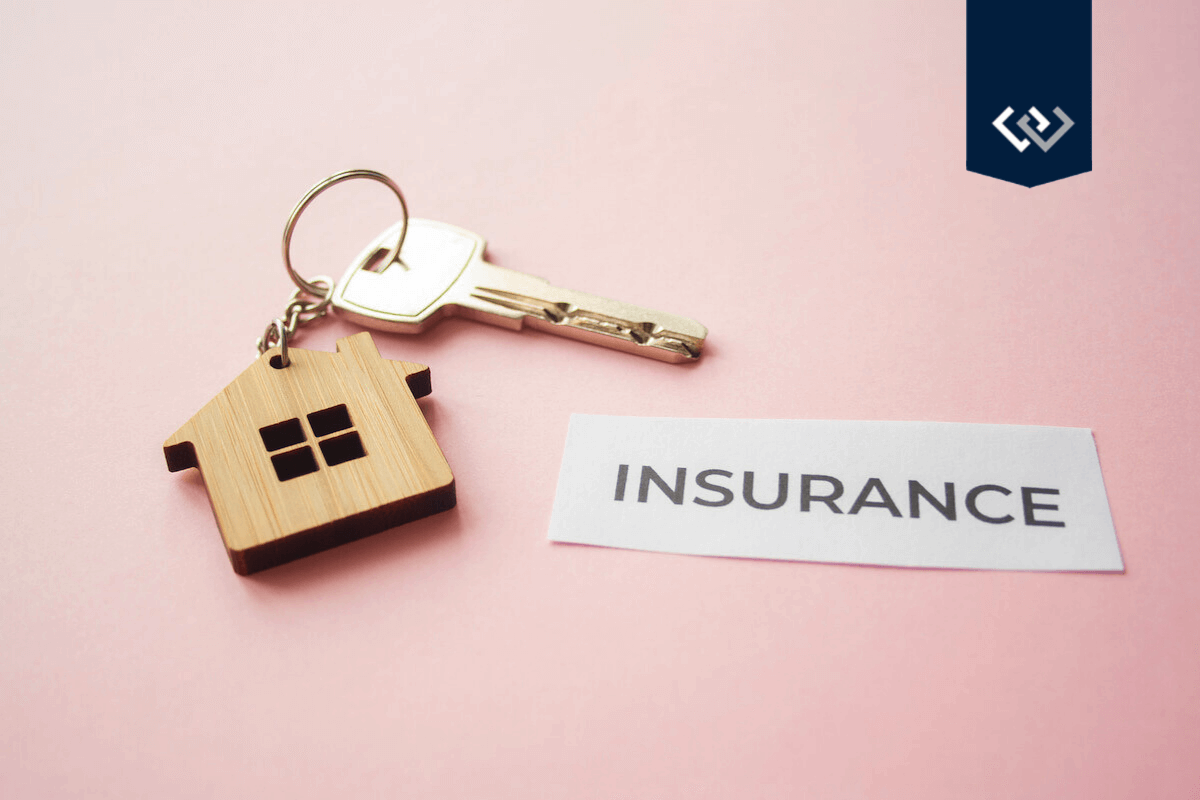 Title insurance is a policy that protects you from potential problems when acquiring real estate. When you buy real estate, you're also buying all of the assets and liabilities associated with that property. So title insurance protects you from any past title problems. Some of these problems can include forgery, fraud, liens, and prior mistakes in legal documents. 
Types Of Title Insurance
There are two main types of title insurance: lender's title insurance and owner's title insurance. Most lenders require the borrower (homebuyer) to purchase a lender's title insurance policy, which protects the lender. It is important to note that a lender's policy will not cover the homebuyer from any problems with the title. To protect yourself, consider purchasing owner's title insurance.
Owner's title insurance will protect you, the homebuyer, from any aforementioned issues. A title search examines public records and legal documents to confirm the legal ownership of a property before a transaction takes place. It is usually performed by an attorney or a title company. Although this procedure will often identify any title issues or mistakes, sometimes mishaps occur. These mistakes can be costly down the road, so buyers often purchase title insurance to protect them and their mortgage lender from financial loss if there's a problem with the title after the sale.  
Common Claims
Some common claims filed against a title are back taxes and liens. Liens are a right to keep possession of property belonging to another person until a person's debt is cleared. It is rare for title companies to miss a lien, but if that does happen, it can cause quite a legal headache for the homeowner. Title insurance can protect from any issues that arise due to uncleared liens. 
A typical title insurance policy covers the following hazards:
Ownership by a party other than the one who sold it to you

Incorrect signatures on documents as well as forgery or fraud

Mistakes in legal papers and inheritance
This type of policy also ensures that there aren't any outstanding liens for the property. Unlike traditional insurance policies that protect you from future events, title insurance protects you from past events that may not have come up during the purchase of the property.
Title Insurance in Washington State
In Washington state, the owner's title insurance policy is usually optional and not required by law. You can choose to buy a policy that will cover the full price that you paid for the property.  The Office of the Insurance Commissioner has more information about the process of purchasing title insurance in Washington state. 
It is important to note that the only time it is possible to secure the owner's title insurance is at closing. You will not be able to purchase a policy if you discover an ownership issue after you've bought the property and ownership has been transferred to you.
Bottom Line
Having title insurance protects both the buyer and seller from potential risks that can lead to a considerable amount of stress down the road. It's important to talk to your real estate agent about these details. They should be able to guide you through the process and provide additional insight. Our local Windermere agents are also here to answer any questions you may have. 
Posted on December 3, 2020 at 7:18 pm
Windermere Bainbridge Island
Category:

Home Buyers, Home Sellers
Tagged

buyers, hazards, homeowners, insurance, liens, owners, real estate, real estate advice, real estate resources, title insurance, washington
Bainbridge Island's market had an incredibly strong third quarter. We've compiled key stats below to provide a comprehensive review of our market, as well as insights and predictions from Windermere Real Estate's Chief Economist, Matthew Gardner.
Our Strong Seller's Market
It's a hot seller's market here on Bainbridge Island. Inventory remains low and demand is still high. In our third quarter, closed sales were up 43.6% year-over-year. Buyers should be aware that multiple offer situations are very common. Our Brokers have seen a significant increase in all-cash offers. In September alone (when the market typically starts to cool down), 37% of all Bainbridge Island residential sales were from all-cash buyers.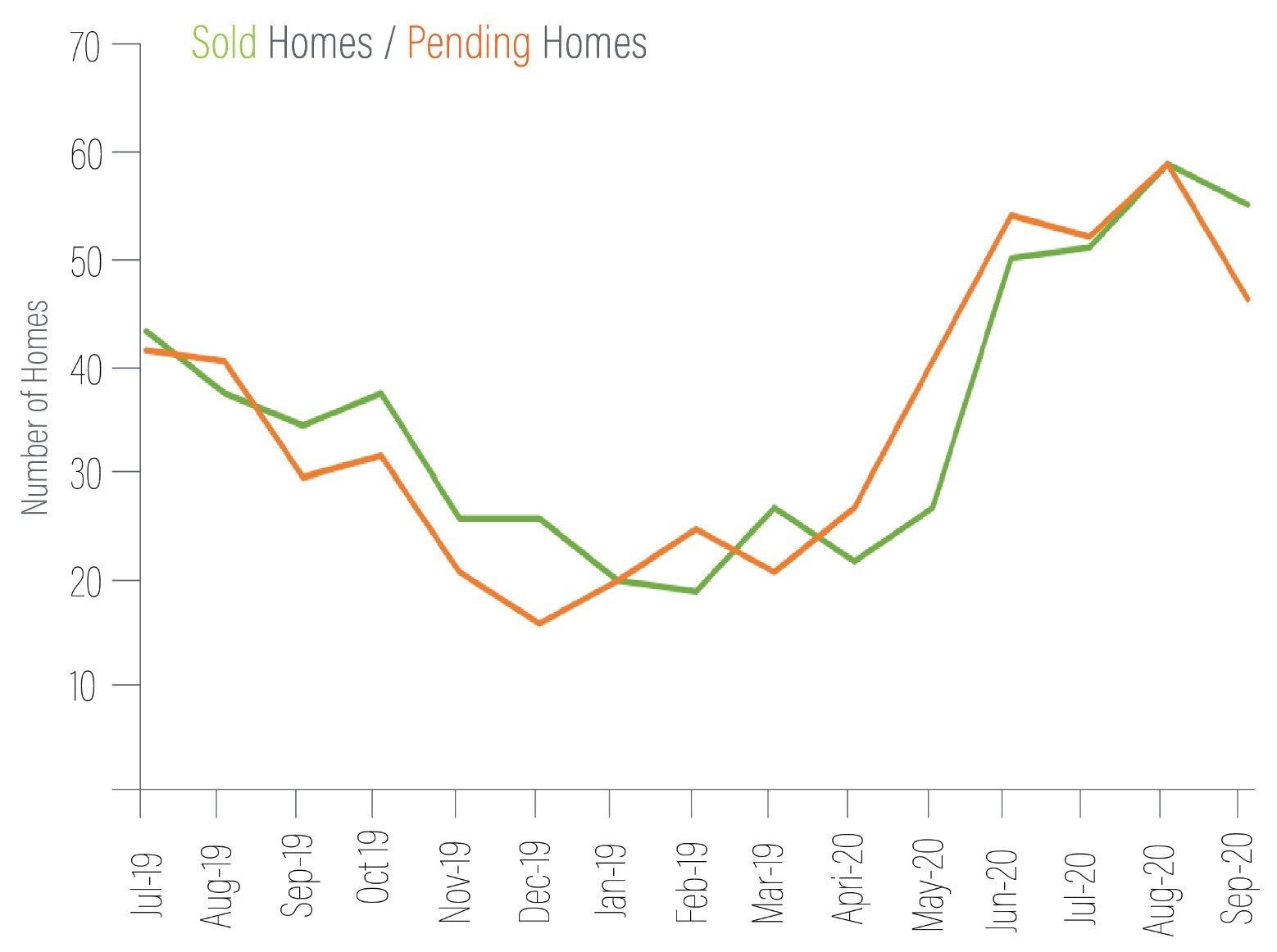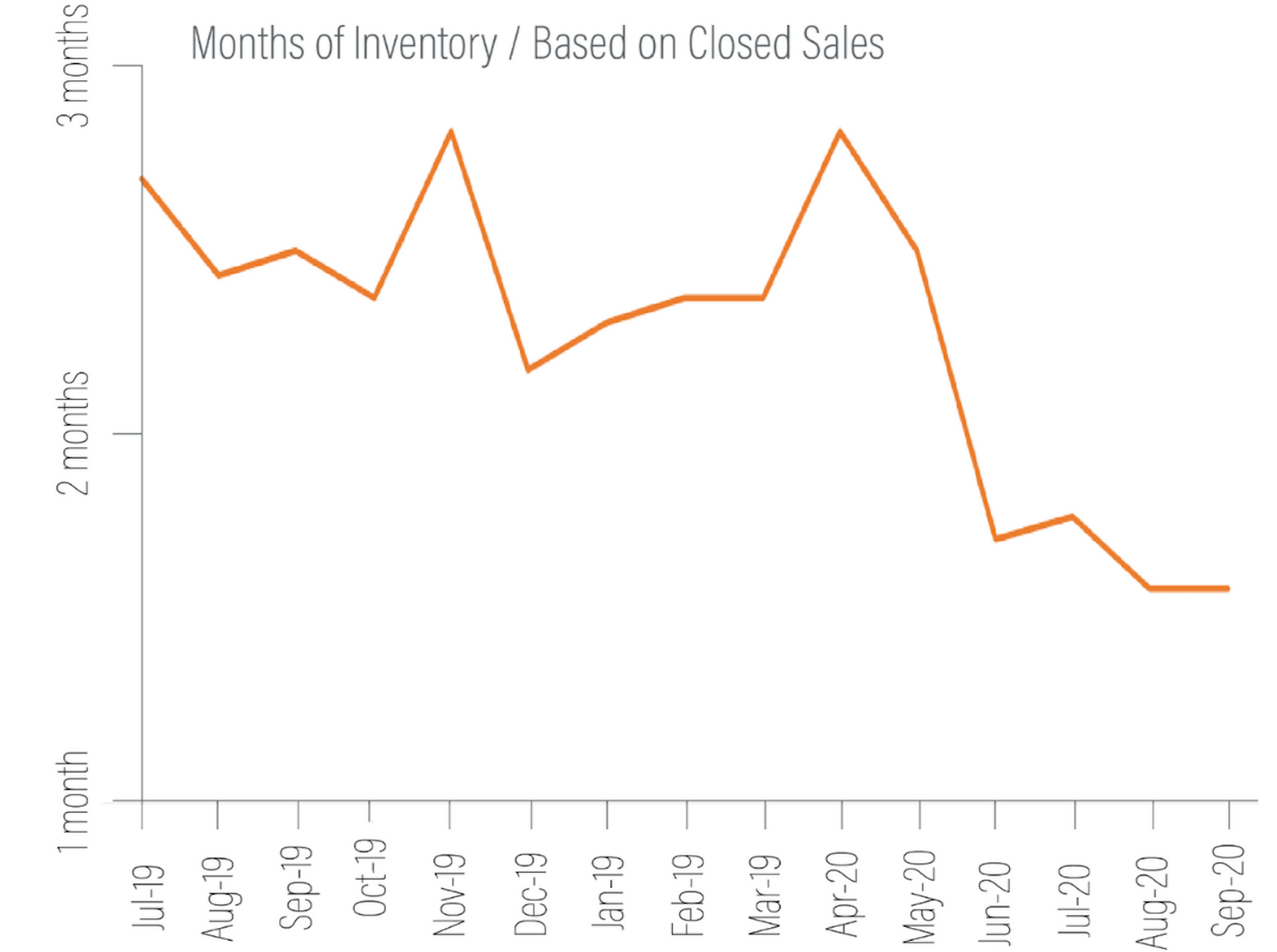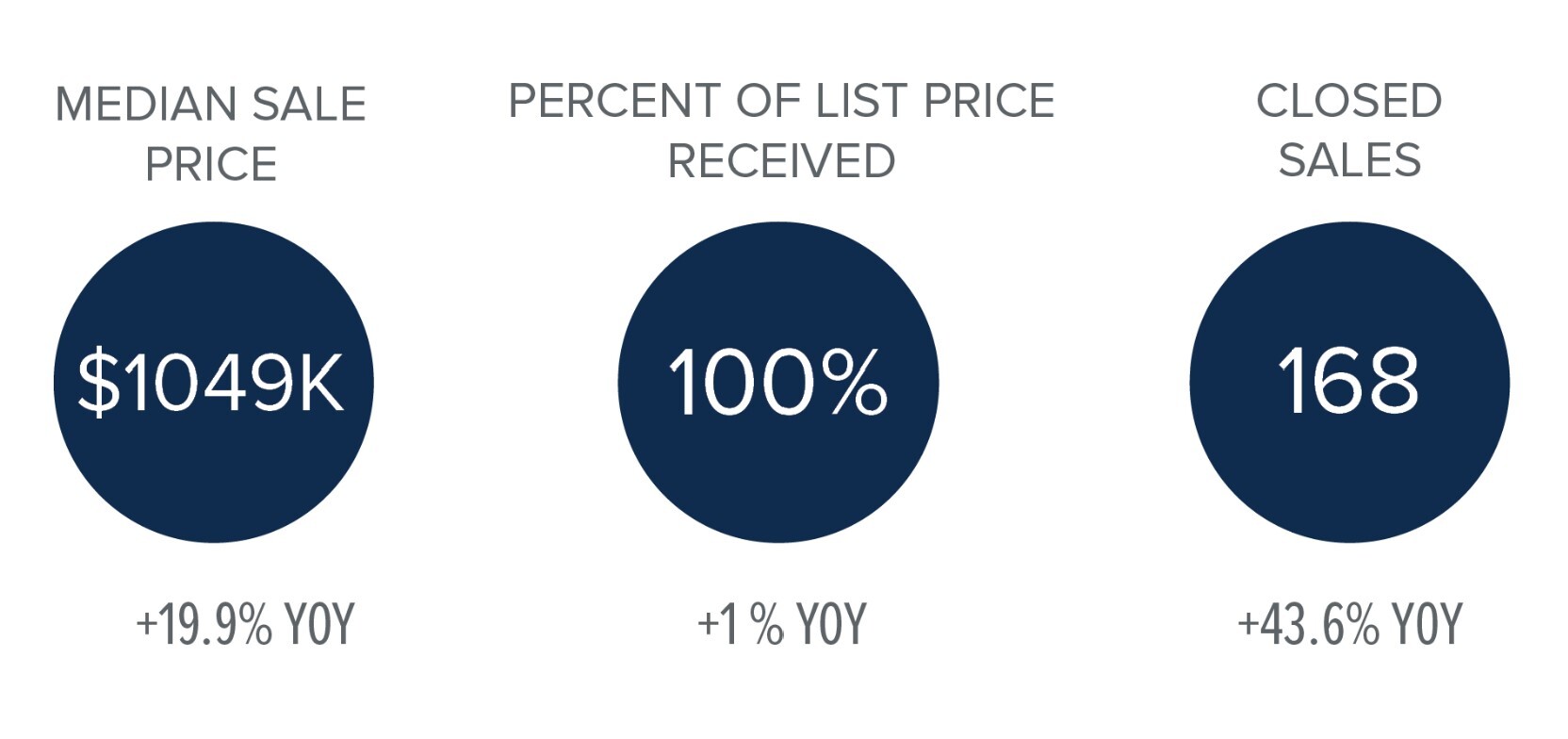 Market Predictions
Although mortgage rates remain historically low and demand is high, our Chief Economist, Matthew Gardner, has some concerns about how this may impact real estate down the road. "We may be heading towards a period where we see houses turn over at a far slower pace as we stay in our homes for longer than ever…this could be a problem as it leads to persistently low levels of inventory for sale, which itself could lead to prices continuing to rise at above-average rates and that would further hit affordability." As for mortgage rates, Gardner does not expect them to rise significantly any time soon. However, he says, "We should all be aware that there could be consequences to very low rates".
Western Washington Review
Let's zoom out a bit and look at our area. Below are highlights from The Western Washington Gardner Report provided by Windermere Real Estate's Chief Economist, Matthew Gardner.
WESTERN WASHINGTON HOME SALES
Total Sales: 11.6% increase from Q3/2019, and 45.9% higher than Q2/2020
Homes for Sale: 41.7% lower than Q3/2019, but up 1.6% from Q2/2020
Pending Sales: up 29% from Q2/2020
WESTERN WASHINGTON HOME PRICES
Average: $611,793 (up 17.1% from Q3/2019). Low mortgage rates and limited inventory are clearly pushing prices up.
Prices will continue to increase as long as mortgage rates and inventory levels stay low. If this continues to be the case, affordability issues will become more apparent in many markets.
DAYS ON MARKET, WESTERN WASHINGTON
Average: 36 days (an average of 4 fewer days than in Q2/2020 and 2 fewer days than in Q3/2019)
Kitsap County's average days on market: 20
Conclusion
In Gardner's Western Washington Report, he states that, although we have a strong seller's market that is very buoyant, he's "starting to see affordability issues increase in many areas—not just in the central Puget Sound region—and this is concerning. Perhaps the winter will act to cool the market, but something is telling me we shouldn't count on it."
Windermere Bainbridge Island studies market data each quarter to evaluate trends and stats in order to convey a valuable review to our clients and community. Windermere Real Estate's Chief Economist Matthew Gardner also contributes his broad, expert analysis of the Western Washington market, which we share below to illustrate a complete picture and forecast.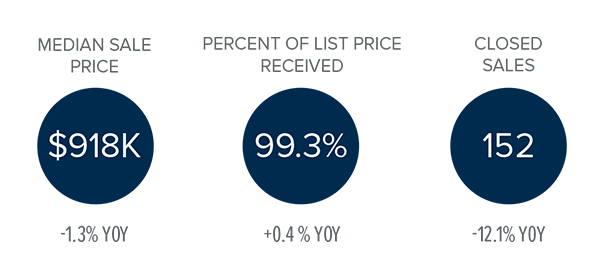 Despite the challenges of Covid-19, the Bainbridge Island real estate market continues to press on. June 2020 saw a dramatic rise in the number of pending sales from the same month last year. Mortgage rates remain historically low and multiple offers are once again commonplace, indicating our spring market may have been delayed but is now taking hold. For these reasons, our forecast speedometer continues to show a solid seller's market.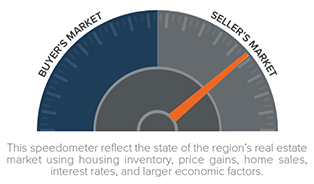 Western Washington Review and Forecast
The following is a summary of The Western Washington Gardner Report provided by Windermere Real Estate's Chief Economist, Matthew Gardner. He analyzes and interprets economic data and its impact on both local and national levels. Matthew has over 30 years of professional experience both in the U.S. and the U.K.
WESTERN WASHINGTON HOME SALES
Total Sales: 22.2% drop from Q2/2019, but 30.6% rise from Q1/2020
Homes for Sale: 37% fewer than Q2/2019, but up 32% from Q1/2020
Pending Sales: up 35.7% from Q1/2020
WESTERN WASHINGTON HOME PRICES
Average: $559,194 (up 3.5% from Q2/2019, up 6.6% from Q1/2020, suggesting that any concern regarding negative impacts to home values as a function of COVID-19 may be overblown.)
What to watch for: Significant price growth in less urbanized areas going forward may be an indication that COVID-19 is affecting where buyers are choosing to live.
DAYS ON MARKET, WESTERN WASHINGTON
Average: 40 days (matching Q2/2019, 14 fewer days than Q1/2020)
Conclusions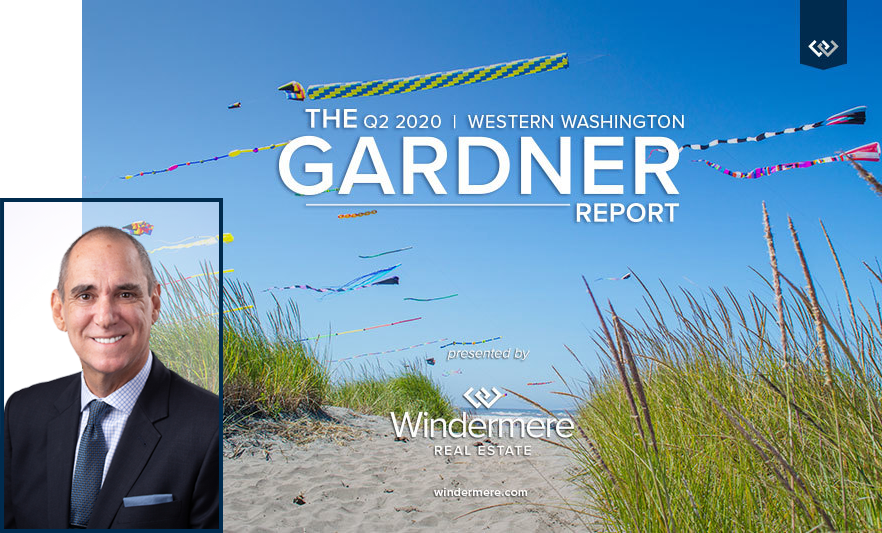 What a difference a quarter makes! Demand has re-appeared remarkably quickly and interest rates remain historically low. It certainly remains a seller's market and I don't expect this to change in the foreseeable future.